Undoubtedly, utilizing electronic health record software can bring fantastic new capabilities.  Having a digital access to health history means empowering yourself with better personal experience. In the same way, easy to use tools with advanced analytics can make administrative task and billing easier to complete successfully.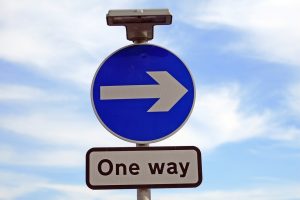 Health IT Consultant stated that some practices may be setting them up for failure by not considering financial side completely prior integrating EHR software. These digital tools can improve the payment processes without considering the financial and clinical areas of your business.
Some important Do and Don't while adopting EHR software are discussed below:
Set Clear Objectives
Try to identify well defined objectives and benchmarks related with innovative technology prior to the full roll out of the new EHR platform. You need to select few clinical outcomes which you want to improve and get assured that they are completely understood and well articulated.
EHR implementation at your practice means improving efficiency and delivering high value care. It is essential to define objectives that are subject to change on better financial performance too.
Keeping revenue cycle management as your priority is a way to ensure new digital health history capabilities across the board at your business. This is to visualize trends and changes with helpful tools and graphs.
Don't Ignore your Financial Team
According to a survey conducted by Healthcare Informatics, many financial professionals and CFOs working in healthcare feel that they are not consulted properly when care centre adopts EHR platform.
In case, practice does not have in house fiscal executive or advisor, these findings still marks the encompassing both clinical and financial considerations when introducing new technology.
Never tie Finances to Clinical Changes
Undoubtedly EHR software improves billing tasks and payment delivery but it is not wise to let it change treatment option guide of your new revenue cycle management considerations. Both should cooperate in fulfilling the shared objective, also underestimating EHR platform to have  a best financial practices would be misuse.
Data integration is different from Clinical workflow. Medical personnel are now bombarded with innovative technology, the crucial step is to get that data in front of providers for an effective use.
Get the Perfect Location
The access point of data should be placed in the right location in EHR. It should be flagged for drawing attention toward the clinical or new information. Make sure to preserve patient and user context while launching into your digital health platform. Usually digital health companies pass patient and user context within a secure hyperlink.
With growing times, clinical care will be guided more by real time data rather than any static notes. Going beyond the confines of restrictive vendor based EHRs, one's primary objective should be aggregate view of digital health data for meaningful insights and key interventions. Many companies are going for medical coding and billing company who knows all the don and don't of EHR integration.