Revenue Cycle Management involves improvement in the payer performance, upgrading cash collection and  providing feedback to healthcare consumerism. In short, it helps in generating adequate revenue for further investing in future. The healthcare industry has been evolving with the introduction of new reforms and regulations. Therefore, every hospital is scrambling to either improve or maintain strong Revenue Cycle Management.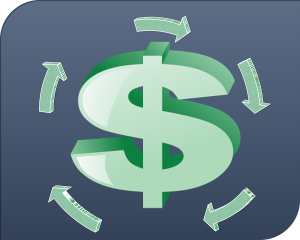 We have compiled 5 helpful tips for optimizing your revenue cycle management for building a more productive practice:
Utilizing data analytics
Revenue cycle analytics through charts and graphs makes the cycle more visible and hence a better management. For optimizing healthcare revenue cycle management, Robust reporting and Dashboards methods are highly opted in medical industry.
KPI monitoring is also a highly suggestive method for keeping a track of the revenue cycle. This method helps in:
Visualizing the data in short time period.

Ejecting the efforts of developing, extracting and distributing manual reports.

Assuring quality data.
This will help you in arriving at the core issues of the revenue cycle management and resolve them quickly rather than spending hours on manual reporting and calculations.
 Updating Patients on medical billing
It is important to train your staff to ensure that the patients are prepared to pay their bills and are not bewildered on receiving the bill after appointment or discharge. They should be well aware about the estimate bill. The patients are required to be updated on the financial assistance programme which they are thinking to qualify for to avoid incomplete or late reimbursement.
There is a deviation in medical service field from past, consumers now wants to receive real cost information before giving their consent for any medical service. In terms of cost transparency greater expectations are being  brought in the trend of patient consumerism.
Your hospital do not need to waste their valuable time in chasing patients for updating them about the insurance information, it is better if this information is collected at each single visit. This will help the hospital or clinic in Revenue Cycle Management by :
Avoid debt collection

Cost transparency

Eliminate time wastage
Investing in staff for continuously Educating them
The right guidance through continuously educating the staff is essential part for managing your revenue cycle in a better way. The staff need to be educated on the different activities like patient payer interaction, data entry and workflow tools which helps in flagging several process issues.
The technology you are opting should be easy for the staff to understand and use. All the staff members starting from front desk who provides information about the policies  including the clinical staff who engage in documenting charges till the billing office that completes the whole cycle are need to be educated about the contribution they make in the complete revenue cycle.
There is a need to educate your staff to keep in touch with the changing trend of the medical industry (i.e, ICD-10).
Updating technology
Adopting for an updated technology will help in getting paid quickly and accurately and hence contributing in the current workflow. You need to ensure that the technology vendor must have ongoing customer support which is accessible to the staff. Everyone wants to reach out a person who can answer all the questions in one call.
Written policies informing about the new technology proves to be a great help for staff to use it more efficiently and effectively. This will lead to completing task in a timely manner which will further improve the cash flow.
Updated technology keeps you in pace with the changes in the marketplace. With the changing trend in the healthcare industry, expandable products can grow with the company and will not be outdated quickly.
 Know when to outsource
Few small company foster a close relationship between physicians and patients due to which past due balances are hanged for long period of time. Letting slide of the accounts which are challenging to collect are not good for the company.
The practices need to form policies for delinquency with the patients and various payment options are need to be discussed. It is important to know when the revenue collection is taking precious time of the staff in large amount. The company needs to outsource it to an agency for effective results.  It will help in having a grab on the changing technology and policies of the medical industry.
Revenue cycle management can be challenging for the healthcare industry but optimizing your technology, using data analytics, educating your staff and well informed consumer are the pathway to make it effective. Outsourcing your Revenue Cycle Management is also an excellent solution for keeping in pace with ever changing billing and Revenue cycle to have a thriving practice.