Medical billing is the most invisible engines of healthcare reimbursement. It won't be easy to efficiently transmit critical data in the absence of medical billing. One of the biggest hurdle faced by medical practitioners is to get paid for their services. In order to be profitable, it is critical to have an efficient billing and collection system.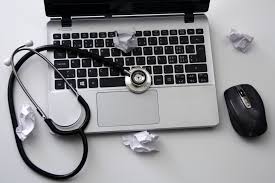 Any organization can be profitable and achieve success by making efforts to better capture their revenue. Your billing services should take adequate steps to accommodate the health care changes. The increasing complexity of Medicare reimbursements, medical insurance claims, and other financial concerns are making billing process quite challenging.
We have compiled a list of best medical practices to collect money and increase insurance claims approval.
Increase Payment Channels
According to Centers for Medicare and Medicaid Services, the US healthcare payments market will reach $5 trillion per year by 2022. But a report released in 2014 revealed that around 30% of the money is wasted due to inefficient payment processing, administrative and billing process.
You need to recognize the digital impact on new payment channels to get maximum reimbursement. You need to introduce new tools and policies that include prompt pay discounts, staff incentive programs, minimum payment requirements and referring scripts when discussing payment process with patients.
Medical Billing Audits
A medical billing audit can reveal the strengths and weakness of your process. Two critical areas to test during the audit should be billing documentation and coding. An under the coded bill will result in revenue loss and if the process is consistent then it can cause substantial financial loss to your organization.
While over coded bills can generate additional revenue and should be returned back to the payer. In case an overcoding is discovered by the Office of Inspector General, Medicare can either impose fine or will demand the money back. You can identify and rectify these errors during the audit process.
Emphasize on Security and Data
The payment cards and bank accounts of the patient are exposed to the increase in patient payments. This has enhanced the risk of data breach. This can lead to a reputational and financial loss for a healthcare organization that results in business loss and bad publicity. Adherence to HIPAA rules and regulations is critical to enhancing security of patient's data, during and after the claims process.
Try to achieve Interoperability
Interoperability is the ability to communicate patient health information electronically. Your billing department will have immense advantages by interoperability between systems as the exchange of information can seamlessly take place. For example, when insurance carrier asks for health history of a patient, having an access to the entire patient history can allow billers to get quickly paid.
Healthcare organizations work hard to stay on top of the latest medical research and technology to take care of the patient in the best way possible. One of the effective ways to ensure best medical billing practice os by employing the expertise of medical billing outsourcing service providers, This way organization can reduce operational cost, accelerate revenue generation and increase the efficiency of the healthcare system.