Starting from smartphones to tablets, mobile technology is becoming an integral part of the everyday life. Medical field is no exception. Mobile technology is one of the on job asset for medical professionals. In Fact, in the field of healthcare mobile app can cover a spectrum of requirements. Medical facilities can drive benefits by investing in mobile technology during their shifts.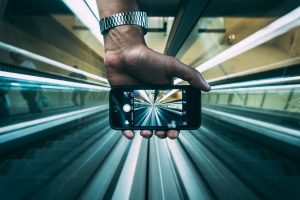 Improve Communication
Time is one of the crucial aspect for medical industry. Physicians are responsible for several patients and there are situations when patients need services at once. In these scenarios, they have to equipped with devices that they can be leveraged to reduce the time consumed in attending one patient.

Healthcare information and Management System Society

stated that around 52% of hospitals leverage mobile health technologies. With the growth in using mobile tech, they have witnessed an improved communication facility. An instant message can do the work as it can be helpful in tracking down your colleagues.

There is an improved communication between patients and providers with the introduction of mobile technology. According to HIMSS survey, approximately 58% medical professionals use patient portals on their mobile devices. This help them in having access to the medical records, send secure messages and refill the prescriptions using these portals.

Different departments are not required for attending phone calls meanwhile the coworkers are tracking down files. Physicians can find all the required information in one location whenever and wherever.
Eliminating Errors
Here is another good news! You can reduce errors to large extent by using digital communications. Only a single file can be created will for containing all the information regarding the patients and providers that can be instantly shared among others too. This is useful for those patients dealing with multiple care team, as this way they can eliminate errors. These errors possibly occurs because of the mismatched data through multiple copies.

These portals are accessible to patients which help in sending alert in the case where something looks amiss.

You can  further eliminate issues that are related with handwriting as online messages consistently legible to decrease the chances of misreading the notes.

Any slightest loophole in the communication can result in disastrous situation in medical healthcare. Mobile technology provides you with instant and clear information which help in rendering quality care.
More Efficiency
The leverage of using mobile technology whenever and wherever can save considerable amount of time. This time can be dedicated to other important tasks. In a recent study conducted by Ricoh, hospitals using smartphones, tablets and other mobile tech are 74% more efficient than those you maintain distance from it.
By leveraging technology in the following manner you can have a quality care service and an effective revenue cycle. In the current scenario, it's important to remain updated. The healthcare industry changing at a rapid speed and many healthcare practitioners are even hiring medical coding and billing company to stay in touch with the changes.