Thinking for outsourcing your medical coding and billing requirements? Still not finding the apt one. Indeed, you need to take your time before choosing the right provider you have to hand over all the details and are reliable for any breach in the PHI from their side.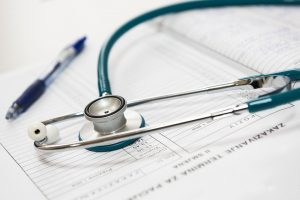 If a physician is aware of the criteria through which to judge a medical coding and billing company, a right decision is likely to be made. This in a way means that significant amount of time saved on billing issues and quality healthcare service to the patients.
You need to evaluate your partner on the following given criterias
Level of service

Experience

Technology
Let's go through all these aspects one by one:
LEVEL OF SERVICE
Let's begin with analysing how a medical billing company fits into your revenue cycle management. To have substantial benefits make sure that your partner is at least performing these functions:
Generation and submission of claims

Carrier follow up

Posting and processing of payment

Support

Collection agency transfer services.
All these functions are guts of medical billing. Pursuing denied claims and follow up with the insurance carriers are the major areas where medical billing services excel over the in-house staff.
Other services that should be offered by your partner includes transcription, credentialing, appointment scheduling, insurance eligibility verification. Naturally with the increase in number of services you are opting for, the fees charges will rise too. A right provider will strike a correct balance between service and cost by evaluating their performance capabilities honestly.
There are few other areas then what is discussed above. Let's have a look at them :
Physicians need to ensure that they are getting every single information regarding pursuing the denied claims.

Cases where patients are not willing to pay the bill, how will they be corresponding with those billing issues.

Make sure that your provider are ready to take the responsibility for protecting privacy of the patients to the same degree as done by the physicians.

Are the providing feedbacks on how to improve the practice? It's important for them to offer you with reporting and analysis reports.
You need to  keep this mind that if right level of service is not chosen, then it won't reap you the complete benefits.
INDUSTRY EXPERIENCE
Always make sure that when you are looking for coding and billing service, keep  a look at the years of experience your billing partner holds. Having experience means familiarities with many specialities. Other than the experience factor, billing certification also plays an important role.
You need to know that billing procedures varies with medical speciality. The staff should be certified by AMBA ( American Medical Billing Association). Having a certificate implies that they are expert in the following areas:
Medical terminology

ICD9, CPT4 and HCPCS coding
With certified staff a right technology and proper procedures will be required to maximize the benefits.
USE OF TECHNOLOGY
EHR technology helps billing services to accomplish the assigned task in less time. A right billing software in no way means that they are performing their job efficiently. In order to have all the advantages, one needs to proper procedures falling into right place.
One of the most important thing is that the technology entails recovery process, information sharing and data backup procedures.  Here is a list of technology issues that are needed to be addressed:
How claims and super bills will be shared?

EHR strategy

How will they ensure security data?

What are the procedures for disaster recovery?

How and where is backup data stored?

Is technology HIPAA complaint?
Keeping the above discussed criteria will help your medical practitioners to make a right judgment as no one wants to let go off the single pie for which they have lend service to the patient.