Technology is always embraced by healthcare technology to offer clients with best medical treatment and patient care. Elevation of quality care through technology was earlier restricted to clinical areas rather than health care services.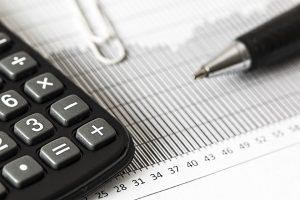 Earlier the main focus was on upgrading medical processes through advanced techniques. With the introduction of HIPAA compliance, medical practitioners begin with using technology for management and administrative functions as well.
Medical billing process enables medical practitioners to run their business effectively with help of billers. By filing your claims in an accurate manner will help you in faster reimbursements. A medical biller can help you in boosting cash flow. The incidents of denial and rejection get reduced and accounts receivables can be highlighted by the help of complete reports.
Physicians are becoming efficient businessmen by using electronic medical billing process. But how many of your are implementing these technology successfully? More than that, how to choose the right one?
Many people see this electronic billing process as mini enterprise system that is managed and run by trained people. Now, let's have a look at the options left with medical practitioners.
Get trained on EHR software covering the wide areas of implementation by devoting considerable amount of time.

Hire expert staff to manage and implement the software

Several billing companies offer services at affordable rates.
Well before choose among any of the above options, you need to keep in mind that medical billing is not at all easy. Medical billers take all the required data from medical coder and prepare bill for submitting claim to the insurance company. This process is not that simple as it looks. So let's have a more clear insight into how medical biller are worth and the entire process they follow to reduce claim denials.
The complete medical billing process start with patients calling the physicians and fixing an appointment for treatment.

Medical biller then takes all the codes delineating visit, patient's symptoms, doctor's diagnosis and prescription. All these are taken into account for creating a claim with the help of practice management software.

These claims are sent to the insurance company. Insurance company evaluates the bill and is again send back to the medical practitioners, when errors are discovered. The returned claim is further evaluated by the billers to calculate the figures that your patient's owe gets evaluated again, once the insurance is taken out.

Make sure to check the insurance plan of your patients. There are chances that your patient might have co-pay or other arrangement with the insurance company. All this are taken into account and an accurate bill is created.

Your biller will hire collection agency in those cases where patients are unwilling to pay. It's billers responsibility is to ensure that medical practitioners are compensated properly.
In a nutshell, we can say that medical biller are the waypoint between healthcare providers, patients and insurance companies. A professional biller is required for translating ICD-10 codes into financial report. There are numerous responsibilities that lies with medical billers. To put in a simple way, medical biller are the one who make sure that you get reimbursed in a proper manner.