Healthcare reimbursements biggest obstacles are insurance claim denials and rejections. This has been observed that "claim rejection" and "claim denials" are used interchangeably. These mistakes have negative and significant impact on the overall revenue cycle. Management of A/R and proper education are essential for a healthy cash flow.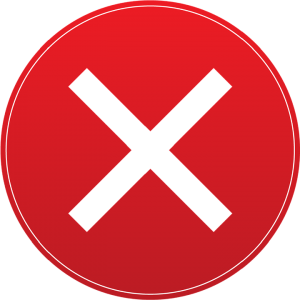 Let's see the difference between claim denial and claim rejection:
Claim Rejections
Claims that do not meet basic formatting or specific data requirements that are rejected by insurance as per the guidelines of Centers for Medicare and Medicaid Services are called Claim Rejections.
Insurance companies can't process these rejected claim as they are never received and entered into their computer systems. The claim can't be processed if the payer hasn't received the claims. These claims can be resubmitted after correcting the error.
Claim Denials
Claims that are received and processed by the payer and negative determination was made is called denied claims. These claims can't be resubmitted. You need to research in order to know why claims are being denied to write reconsideration request or appropriate appeal.
There are chances that these denied claims are likely to become a duplicate, In case you resubmit this kind of claim without any reconsideration request or appeal.
REASONS BEHIND CLAIM DENIAL
According to National Health Insurer Report Card there are 5 major reasons for medical claim denials:
Duplicate Claims for Service
This happens when claims are submitted more than once for a similar service, beneficiary,daye, providers and single encounter.
Such claim denials include any field left blank, wrong plan codes, missing modifiers, missing or incorrect security number.
Benefits for a service are included within another procedure and service.
Services not covered by Payer
Check all the eligibility related details or call payer to select the coverage requirements before providing services.
Limit for filing has expired
There are certain set number of days to report a claim. If you miss the time period, the claim will be denied. You need to include in this time period the time to rework.
WAYS TO REDUCE DENIAL RATES AND CLAIM REJECTION
Management should track and observe trends in payer rejections and denials. Next, categorize these rejections and denials and work on these issues to fix them quickly.

Train your staff to appropriately and quickly handles denials.

Work with payer to revise, discuss and eliminate contract requirements that can lead to denials which overturned on appeal.

Schedule routine chart audits for documentation quality in order to identify trends and problems before claims are sent to the payer.

Utilize external vendors or automated software to optimize claim management and conduct predictive analysis to identify potential denials. A clearinghouse will resolve your rejections with a great tracking tool.