Accounts receivable is the money you own by rendering services to your patients. This Makes the most important part of your revenue cycle management. Your cash flow is directly proportional to the way you manage your accounts. Lack of AR management has a critical immense effect on the financial performance of healthcare practice.The internal revenue drivers of your revenue cycle are providers productivity, patient's volume, Fees while the externals are the claims submitted to government and commercial payers and the collection of patient payments. Medical practices are less effective when it comes to managing external revenue drivers and the most vulnerable part is patients payments and collections management.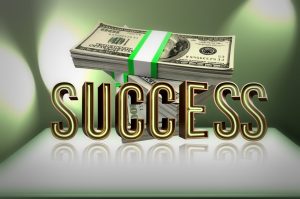 A revenue cycle has to encompass various steps starting from the first appointment of the patient to the time there is no left over balance in the account of the patient. Your effective AR management depends on familiarity of proprietary rules of insurance company, correct coding knowledge and timely filing and keeping a track of rejected claims.
There are two major source for money owed to your medical practice.
Balance that is due once your insurance companies are done with paying their portion.

Balance owed by patients for which they haven't filled insurance.
According to U.S. health care payment system analysis, it is important to monitor all your outstanding AR. This requires resources who are dedicated, diligence, can invest time, have knowledge about the practice's contractual terms claims adjudication to help you pick more readily on the outstanding claims.
A large chunk of AR stems from balances that is owed by patients who opted to pay out of pocket. A report launched in 2007 showed that 36% of patients have due balance of around 60 days.
Mitigating these effects become important to have flourishing revenue cycle. In most cases 30% of patients do not even pay a copay when services are rendered to them. Nearly half (49%) providers lack the ability of calculating financial responsibility of their patients beyond copayments till the time claims are submitted and processed. There is great pressure on the billers of your department to keep the account receivable under the standard time of 42 days. Practices that can help you in getting paid quickly are:
Prior authorization

Collecting co-pays

Insurance eligibility verification

Managing referrals

Defined financial policies and clear communication with your patients.
The way your services are billed and complexities of medical insurance are directly proportional to the ability of getting paid. And the great news is that there are ways through which you can have a positive impact on getting paid properly and reducing portion of your AR.
The following areas have strong association in having an effective revenue cycle.    
Maintain a cohesive front and back office, do not leave any loophole in the workflow of your revenue cycle.

Embrace the use of electronic medical record or practice management system. EMR will help you maintaining details of the patients encounter, relevant documents to ensure proper reimbursement. You need to track the status of your claims to keep the chain of follow ups.

You need

team of coders and billers

who are certified and credentialed from a reputable professional associations like American health Information Management Association, Healthcare Billing Management association or American Academy of Professional Coders who understand all the aspects of revenue cycle management and are informed in a better way regarding the updates of ICD-10 and HIPAA compliance.