Do you know what poor Revenue Cycle Management in health care business means?
Harsh effect on the patient doctor relationship which leads to major downfall of business.
Reputation of the company might go on stake.
Unnecessary headaches and overheads.
Outsource Medical Transcription is one solution. Liberate yourself from the burdens of billing, follow ups, claim submissions and other overheads and rather focus entirely on your practice and patients for a successful long run office. After the recent alterations in the healthcare act, it has got even tougher to keep up with medical billing and coding. Abiding by the rules and regulations and at the same time keeping up the competition is not at all easy for untrained people. For this reason you can't rely on your internal staff and must consider outsource medical transcription.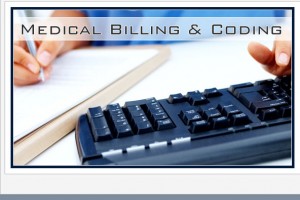 Source: vatterott.edu
What are the advantages? Ask me one and I will be happy telling you plenty. Read on to know more:
Cut down mammoth investments:
Buying equipments for the billing and coding process was never a good idea. Reasons being; one they are expensive and two the technology keeps on changing. Outsource medical billing and coding can afford the latest of the technology because they distribute the cost in their number of clients but being a small firm, it is not always feasible to update the equipments. Old technology means slow process and superior chances of error. Then the expenditure doesn't end there, the annual maintenance cost goes pretty high.
The process has to be like anything like water:
The medical coding regulations keep on changing and the only solution is to learn them as soon as possible. Why I compared it with water because just like water fits itself in every vassal shape, billers must do the same. Why this is considered tough because one has to deliver quantity along with the quality. You think wrong if you are thinking that you can manage both this and medical practice at once effectively.
Save money on unnecessary hiring:
In house medical transcription not only requires trained professionals but also time and heavy budget. Even after this you are not done with the responsibilities; then why not hire a billing company instead? Save the bulky hiring and operating costs without giving up on the quality work.
It is a myth flowing that outsourcing is not safe and you lose control over your billing procedure. Let me assure you that one thing that all what you lose is just the headache of billing. Usually the procedure is web based and you can access data anytime and from anywhere. The latest equipments help you keeping your transactions and viewing risk free. Plus the systems are easy to use with customization options added.
Give ease to HR and management team:
As the logic suggests you might have to hire a different team of human resource management for transcription since the present one is for patient handling and they both are entirely different work jobs. If you outsource medical billing your business will run smoothly with the existing team. Any business excels only when the employs are happy working and are not always loaded with work. One reason why outsource billing service providers are getting more popular than before is because all the process is so well organized that they are practically able to deliver results on time; which is comparatively very hard when doing in-house. Not all but many would pledge and assure performance guarantee.