Healthcare industry is experiencing new changes and the ways of getting reimbursement is transforming too. A more focused value based care against volume has led many providers and healthcare industries to consider accountable and models which are patient centred, in which there is greater risk according to many physicians.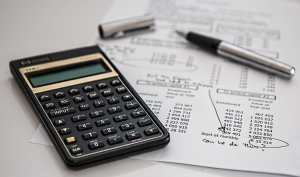 In this changing medical industry, you need to manage your revenue in a different way that will deliver value based services to the patients with you getting proper reimbursement.
1. Understanding Claims in the context of Revenue cycle Management
In order to ensure that claims are paid, it is important to understand the effect of different components of claim management. The impact of poor claim management is more in the clinical settings where solely dedicated resource to revenue cycle is lacking. You need to survey your revenue measures. This assessment will take time depending upon the size of healthcare organization. Once you are done with the assessment, you can easily carve out a remediation solution for the problems you have found out in the survey.
2. Identifying Key stakeholders in Claims Processing
For having a successful operation for claim processing, you need well monitored processes and skilled personnel. The model of the revenue cycle varies depending on billing model and makeup of the health organization. In order to improvement reimbursement and smooth the functioning of the revenue cycle, you need to make sure that:
Addressing claim reimbursement in timely manner

Communication between the leaders from different department in scheduled way

Frequent meetings
Key stakeholders should be organized in standard ways from front to back regardless of the size of organization.
3. Changing Federal Policies
There is a shift to pay-for-performance rather than fee-for service in healthcare organization. All the clinical practices will going to impact the bottom lines as providers assume greater accountability.
Regulation based policies have become salient over few months with the Centers for Medicare and Medicaid Service (CMS) imposing more rules that has lead to increase in denials.
With the transition of healthcare industry from volume to value, investment decisions have  become one of the most important one. Patients are becoming more aware and want to receive services that are worth paying for.
You need to start using the data analytics for understanding outliers in the cost of treatments. Your data analytics should support standardized level of care.
4. Payment Management and Tackling Claim Processing
This means that you need to take  a step back and look at the key considerations that impact your revenue cycle and ways to implement any model which supports efficient claim management and billing operations. It is very important to eliminate waste or loss within your revenue cycle. You need these following things:
A coordinated, robust and scalable practice management system

Well trained and dedicated staff to support fee billing for professionals

Shared accountability between back and front end

Effective reporting around relevant metrics of performance

Properly communicated policies, consistent, performance expectations and well documented.
Reviewing your revenue cycle in an active manner will help in identifying opportunities for cost reduction, increased margin and cash improvement regardless of maintenance of billing system. With the growing technology, EHR adoption will play an important role for improving the quality. Most of the  healthcare industry has spent time on choosing, implementing and optimizing the EHR system, after the Act HITECH was passed. Follow the above points and select the correct EHR device will help you in increasing claim approval. If your staff is lacking in matching upto your expectations then you can refer to medical billing and coding company for maintaining the complete revenue cycle.