Healthcare pace is continuously accelerating. Medical providers are looking at new technology solution to manage populations, achieve success in value based care and comply with federal requirements.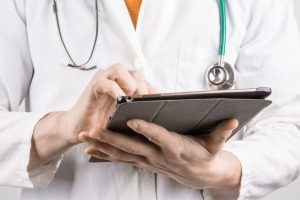 However, implementing new technology comes with it's own set of challenges, usually within a complex organization.
Indeed, every project and organization is different but some general best practices are there to make sure implementations stay on track.
Below are the four best practices that are critical to boost staff engagement, reach goals and manage timelines:
Team Engagement
Gather your entire team together, prior any implementation. You need to discuss the organizational challenges and seek new solution to address them. Try to broaden your objectives, like offering higher quality care or improving patient experience.
The crucial aspect to manage staff pushback is by your team members. They should understand the impetus for the project at every levels. Once they have understood this, assign them their roles and how it will influence their success. Making your members understand "why" behind the process will boost your engagement.
Choose Measures Carefully
Well, one crucial thing while planning your next generation implementation is by setting short and long term goals. Make sure to define every objective along with the strategy to reach those targets. Moreover, selecting the measures to judge the success of the project is equally important.
Always ensure that your measures are directly tied to the objectives you have established. People who have performed any project management are familiar with the SMART acronym, where one has to make sure that goals are measurable, realistic, attainable and time bound.
This measurement is crucial because you need to see whether you are making forward progress or not. In other words, make sure that measures are specific and consistently measured with time.
Begin with Small Steps
Start with implementing new technology and processes in a  smaller area of your organization. It is always easy to start with small amount of staff and then move up to the large scale implementation. These early adopter serves as mentor when you  go for implementing new practices throughout the organization.
Look for Super Users
While implementations and trainers are on site only for few hours or day. After they have left, you need employees who can answer questions and offer real time support. Start Identifying super users from different levels, right from administrator to physicians. Select members  whoever you think can fill this role.
Undoubtedly, this might seem a daunting task. A great way to avoid this by allowing team members to self select their role based on their interest or background. This can only happen when the staff members are aware of every details of the project.
It's very important to keep top leaders informed via frequent status updates and regularly scheduled meetings. At times, when project managers are not able to remove the barriers then upper management or physicians can them help in removing these barriers.  Many practices go for outsourcing their medical coding and billing requirements to ensure proper reimbursement.